Now stop calling him names.


This page's title is conjectural; it is either unnamed or wrong. It will be changed if new information comes out on its proper name.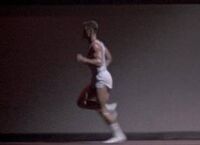 Ivan Drago's training quarter was the place where Ivan Drago trained to fight both Apollo Creed and Rocky Balboa. It included a track for running, a machine that could test Drago's psi, and also several machines that helped Drago train. It also included a number of anabolic steroids. It had several practice rings as well.
Appearances
Ad blocker interference detected!
Wikia is a free-to-use site that makes money from advertising. We have a modified experience for viewers using ad blockers

Wikia is not accessible if you've made further modifications. Remove the custom ad blocker rule(s) and the page will load as expected.